You can now easily generate your own online quote right from the checkout page. You can then save or print this for your own procurement process.
Step 1
Sign in or register on the site, add products to your cart, and click on "Checkout / Generate Quote" at the top of the page when you're ready.
Step 2
Click on "Generate a quote" and you'll get a quick confirmation email to let you know that we are working on it.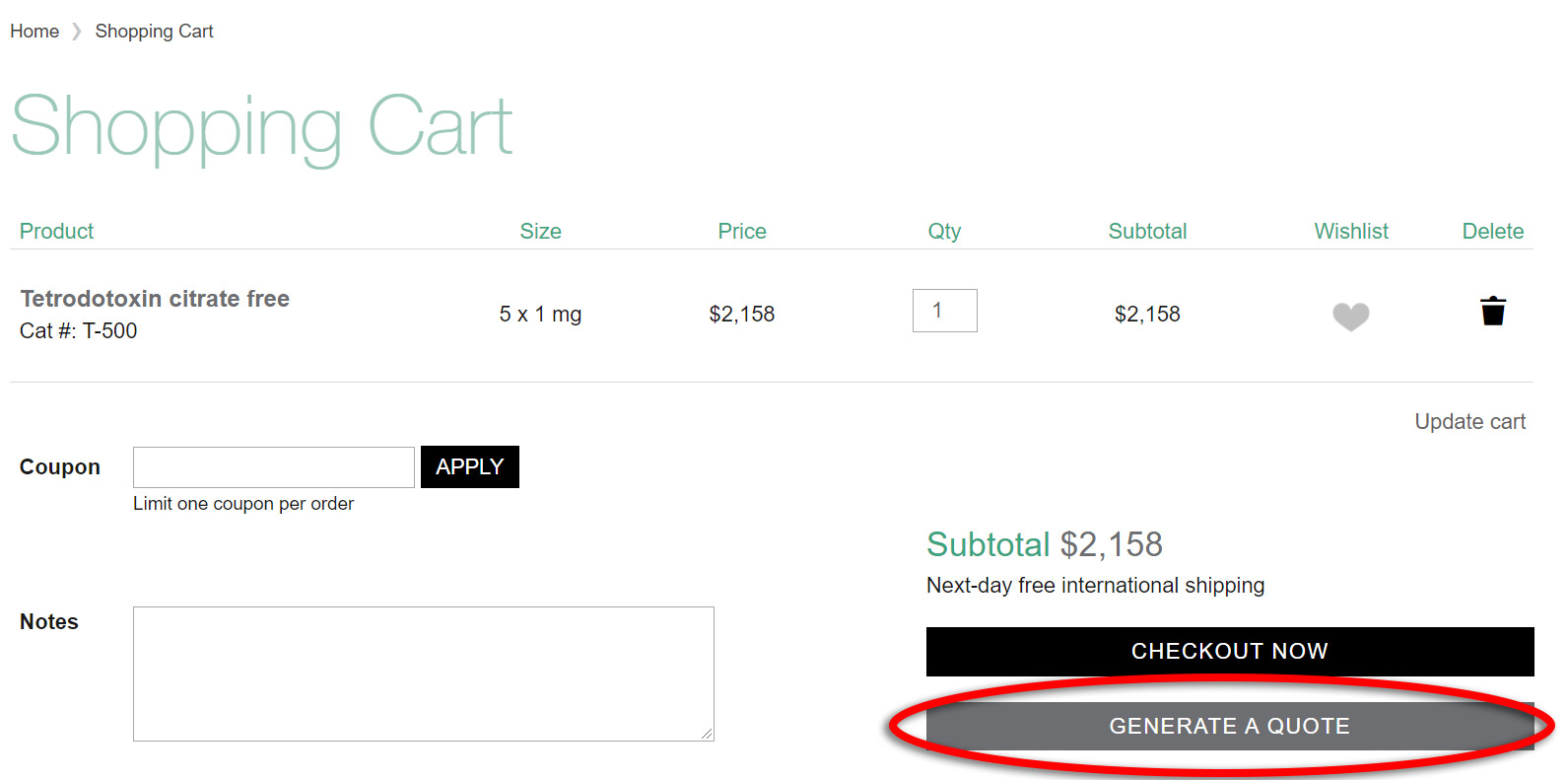 Step 3
Within the hour we will email you a PDF quote of your order. It also appears under Orders on your account page. You can place your order directly from that PDF, print it, or use in your own procurement process.
If you have any question at all, please do get in touch.